This function can be used on all types of static documents that are available for order in isave
Please note. Supporting files like images and logos used in the template should be uploaded in isave.FILES
The file types supported by isave are:
".jpg", ".jpeg", ".bmp", ".png", ".gif", ".pdf", ".eps", ".tif", ".ppt", ".pptx", ".pps", ".ppsx", ".xlsx", ".xls", ".doc", ".docx", ".csv", ".zip", ".txt", ".ai", ".indd", ".dot", ".dotx", ".pub", ".swf", ".psd", ".m4v", ".mp4″, ".mp3″, ".flv", ".mov", ".wmv", ".avi"
To add content to isave follow these steps:
Press the PRINT button in the lefthand menu.
Create a new folder, give it a name and press the CREATE button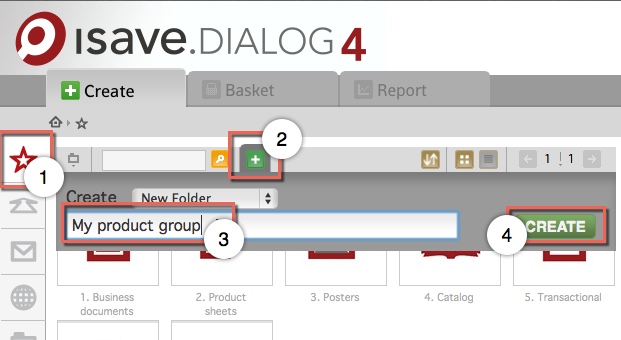 Click the thumbnail of the created folder to add content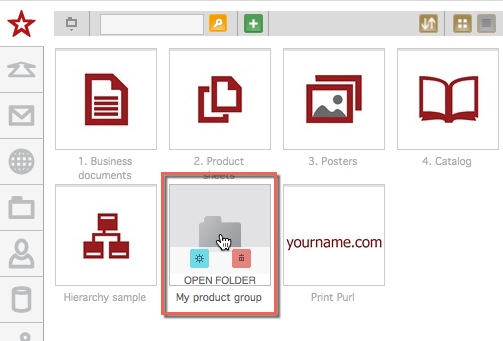 Click the green plus button. Click and browse to the folder containing your files, select several files by holding down the shift or ctrl button. Then click "open". Or, drop the files into the grey area.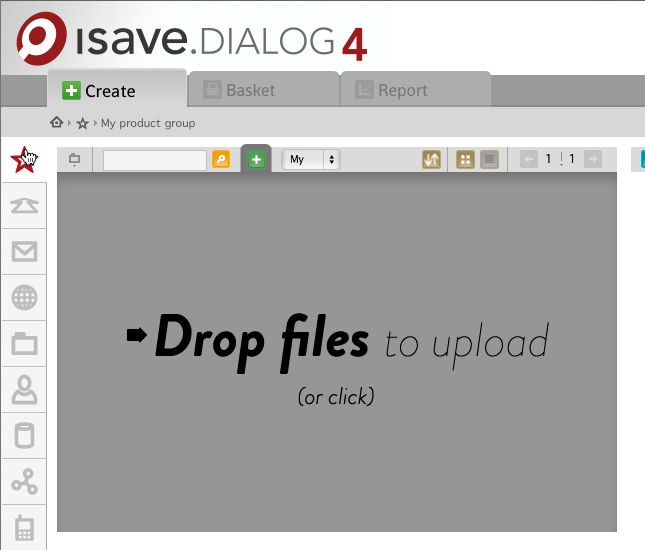 When you have uploaded a file, you can click the admin button, and update it with  information.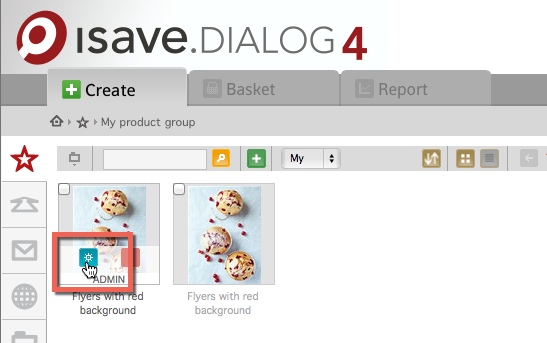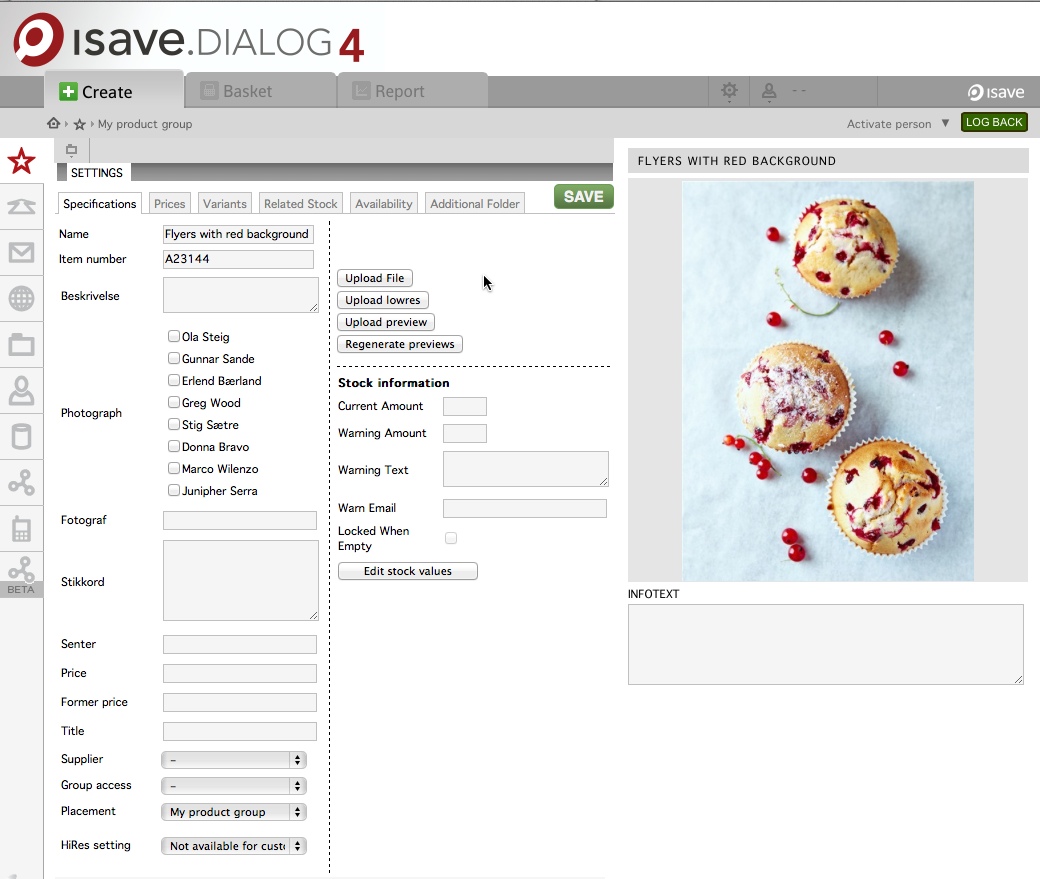 You will see that the product name has taken the name of the file uploaded.
Give the product a new name if the auto generated is not suitable.
Select if the end user is supposed to see the HiRes file by changing the HiRes setting (default value is "Not available for customer").
Select a Supplier for the ordered document.
You may also filter the element to one or more different groups e.g. departments in a organisation.
Press SAVE to add the new product to isave. At any time you can select the element and update the media file by pressing the upload file button.
See this page to learn how to Add a supplier