The article structure is used when you need a template within a template. IE setting up a product folder or a letter that contains bits of graphical elements that a reused in a main print template. IE a customer letter with dozens of variants and you want to narrow down the maintained work by reusing snippets that you put together in so called layouts based on parameters on the final contact.
Articles in document merge
In Isave 4 we have redesigned the article structure to also support articles templates to be merged with isave.DATASTORE or a CSV file. This means that you can create templates of single elements of the print projects and then merge this elements into the final print document. This feature is very useful for catalog production with several variables and product sheets or labels. Basically every production where you have a different layout on the final project and especially when you have several records placed on the same page.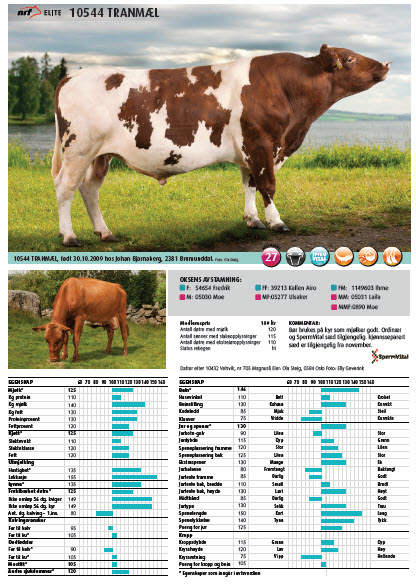 Read more about articles in document merge
Apply variables in template
To even make the number of variants of the articles we have made it possible to the end user to apply the predefined variables directly to a article as the user edit the document.
This feature is called variables panel. To set up a variables panel you have to check the box Variables panel under .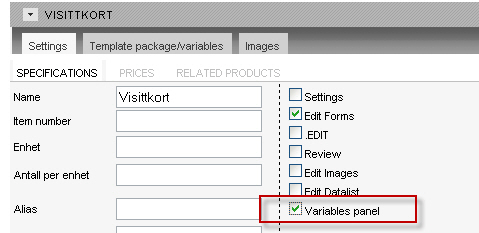 Works only in WYSIWYG mode with this code inserted to the DOTEditConfig.xml file: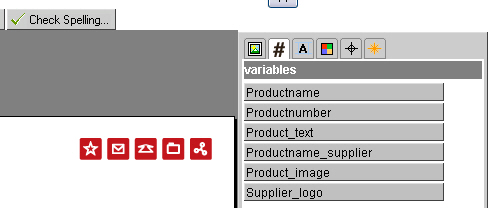 This is how the variables panel looks for the end user.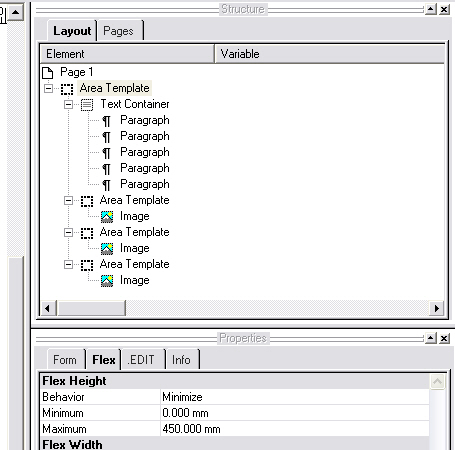 An other important "know how" is that all the template elements have to be placed within a Area template in the Pageflex Studio template.
Download this Pageflex Studio example package to see how this is done: Article Template

Tip: If you have many articles within one template
The other important "know how" is to use a article placeholder in the main template under print.
Set all these placeholders (Area templates with the choose logo script) to minimize if you plan to use multiple articles in your final template project.
Download this Pageflex Studio example package to see how this is done:Support_Template_20_pages.zip
The rest of the template setting is described in this document:
See also the template check-list page