1. Log in via the unique company direct login link or the standard link http://dialog.isave.no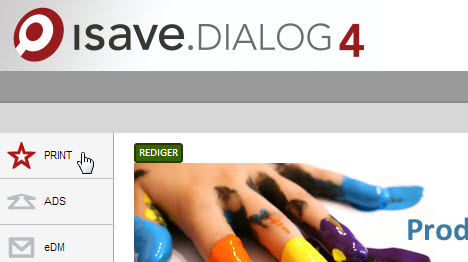 2. Select Print from the left hand menu (this menu can be named differently, but is always identified by a red star).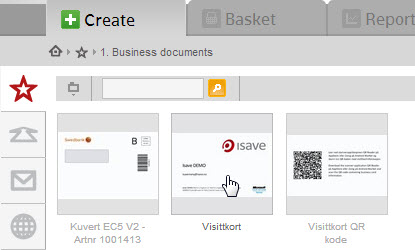 3. Choose the template that you want to produce and order

4a. Press the CREATE button.

4b. If the template do not use the Name variable as document name, fill out the the element name for archiving purposes and the press the CREATE button.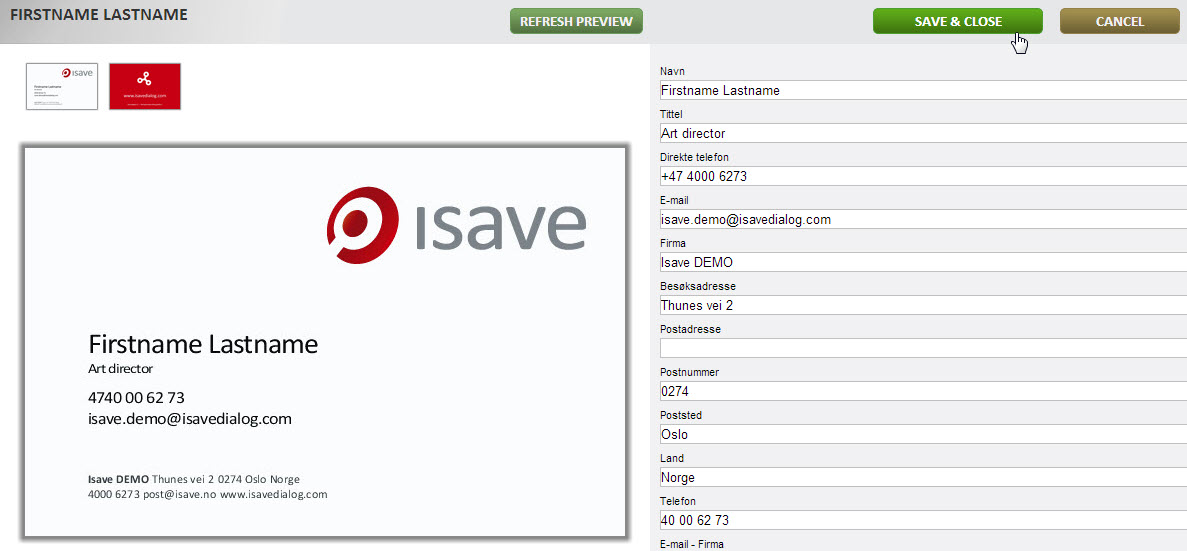 5. Fill out the text boxes that don't fetch data from the databases and presses REFRESH PREVIEW to see the new preview and SAVE & CLOSE to generate PDF files.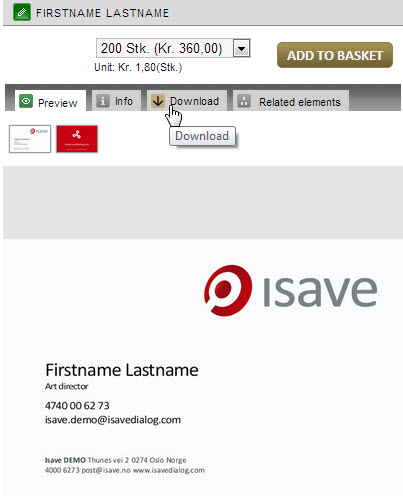 6. You can review the PDF file if the preview does not show all essential data.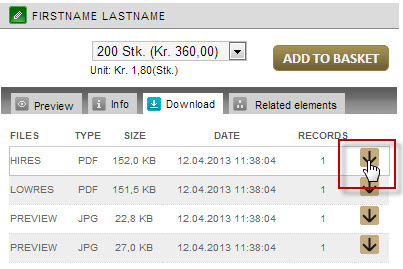 7. Download the PDF file to review the file by clicking the download icon.

8. To order a document press the ADD TO BASKET button (shopping basket tab will flash).

9. Press the BASKET tab to check out order.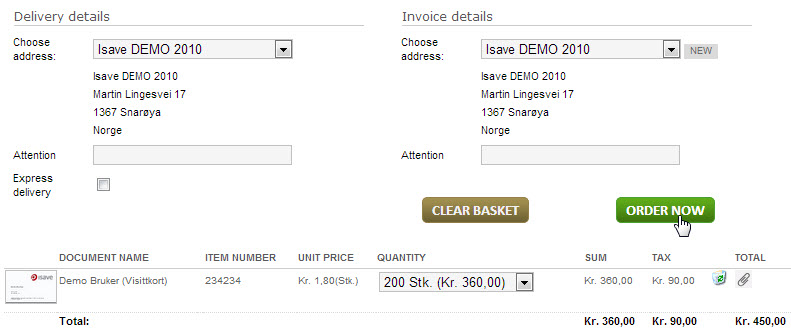 10. Selects an invoice and delivery address or address (if this is not disabled from the company settings). Fill out the field Attention or company specific fields. Press ORDER NOW button.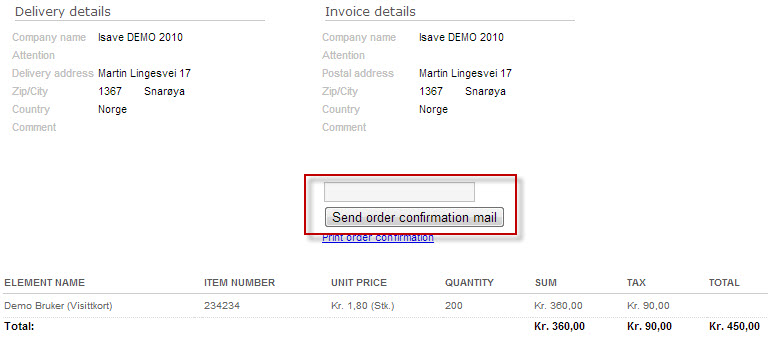 11. An automated confirmation e-mail is sent to the e-mail address registered on the logged in user. Use the Send order confirmation mail button to send the same information to an other e-mail address.
12. An order mail is now sendt to the Printer.
View the video: Forms template in use
View the video: ADs template for end user