The Lead score tab is where you set up your lead-score rules and settings and activity score. By using lead scores you can see how committed the various contacts are. From this you can see if there's a group you might be able to send some additional information or perhaps they should be rewarded in some way to show that you appreciate their loyalty and commitment.
Setting up the lead score
1. Press isave.CONTACTS module.
2. Press the tab "Lead Score".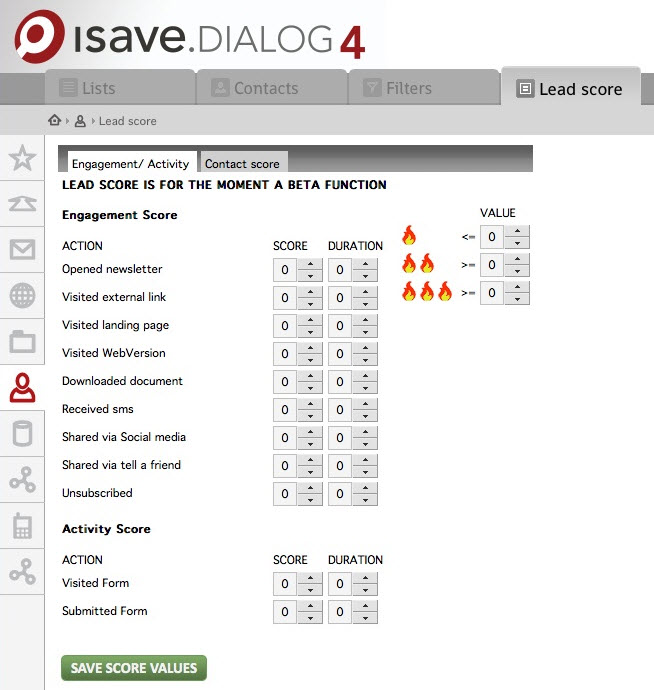 3. Insert "points" for the different actions your subscribers can do.
4. Insert the duration of the different actions. How long should subscribers keep the score.
5. Finally put a percentage value that the subscribers need to get the various flames. Three flames are the most dedicated subscribers. How many points they need to be seen as a slightly engaged customer, a fairly engaged customer and a very engaged customer.
6. When you are finished, it is important that you press "Save score values".
Contact score
Under the "contact score" tab it is the possibility of putting lead score for you own cutsom demographic fields. Read about setting up demographic fields here.
1. Press isave.CONTACTS module.
2. Press the tab "Lead Score".
3. Press the tab "Contact score".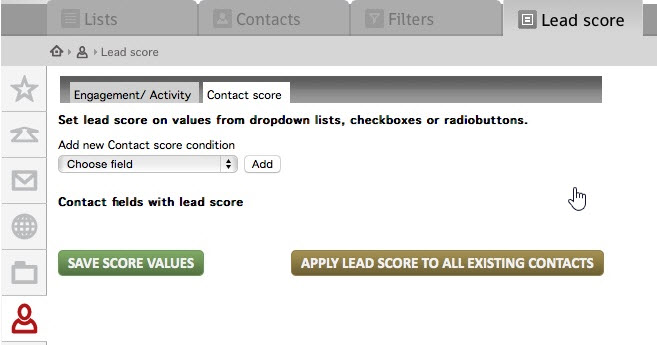 4. Select the demographic field.
5. Press "add".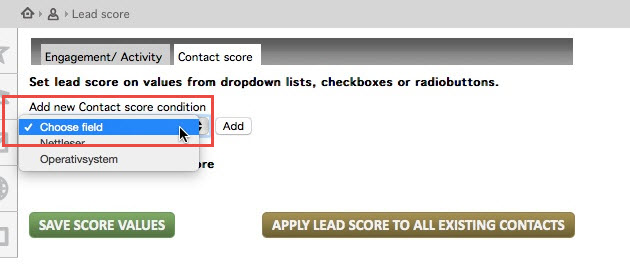 6. Set point contacts are for the selected values.
7. Press "save score values".
8. Press "apply lead score to all existing contacts" to provide all existing subscribers who already have values ​​in the selected field.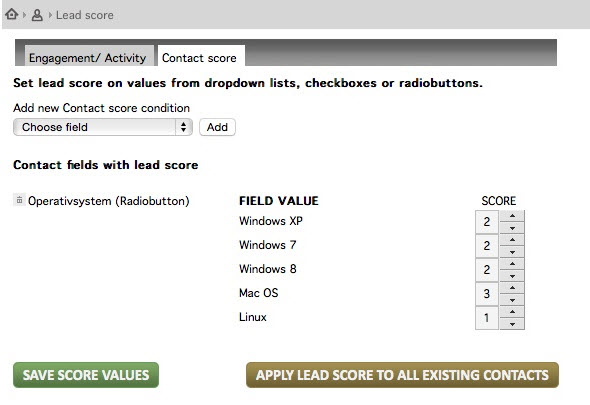 If you experience problems with lead score, please contact us, we'll be happy to help you!