The isave.eDM module have a bulit in e-mail client preview that let you check how your newsletter looks in different e-mail clients.
Click the green check icon above the newsletter preview and the test will load in a seperate window.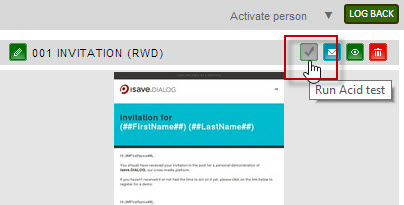 The test can also be reached from the send tab in the isave.eDM module.

We use a third party vendor called Email on Acid and the test consist of
E-mail preview in 16 desktop e-mail clients,  9 mobile e-mail clients and 22 web e-mail clients. You can switch image blocking on and off to ensure that your communications is getting through. You can also get HTML analysis, tips and tricks.
Posted in: isave.eDM