If you want to add a contact to an opt out list or the opt out all lists you just search for your the contact you want to opt out under the Lists tab in the Contacts module (we suggest using e-mail address).

Then click on the users name or the edit contact icon (pencil symbol).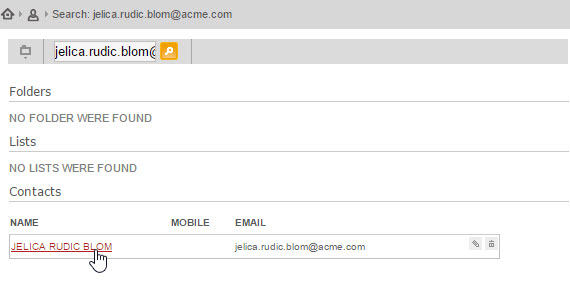 Under contact details you select All lists from the opt out drop down list or a specific list.
Press the pluss icon to confirm.

The interface will show what lists the contact is unsubscribed from in red text.
Remove a contact from the opt out (unsubsribe) list
Start by navigating to the system opt out list marked in red text by clicking one of the folders under the Lists tab in the Contacts module.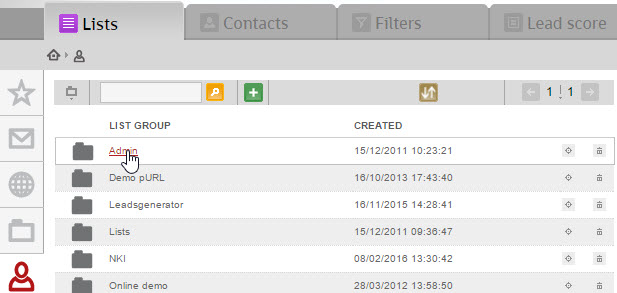 At the bottom of the regular lists you will find the opt out list. The opt out lists is not connected to any folders so it will show in all folders you enter. Click the name to show the contacts.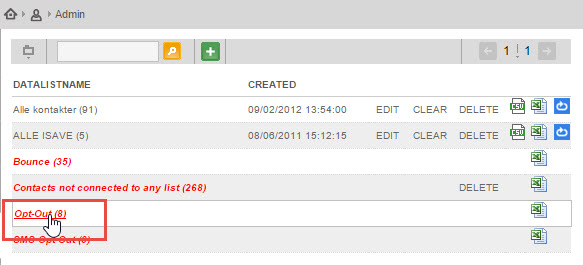 Find the contact by searching for the email and the click the trash-can icon to remove the contact from the opt out lists. In the column called Lists you will see what lists the contacts is opted out from.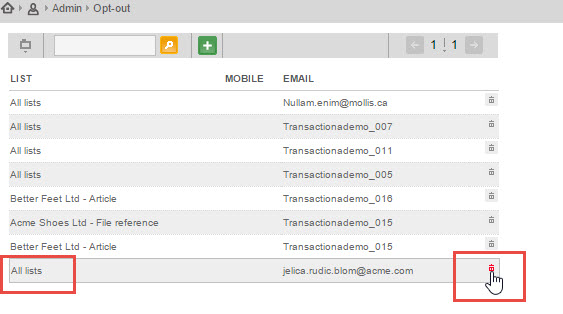 Press OK on the next pop up box. And the contact will now be removed from the opt out list.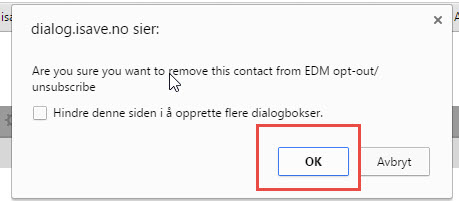 Posted in: isave.eDM